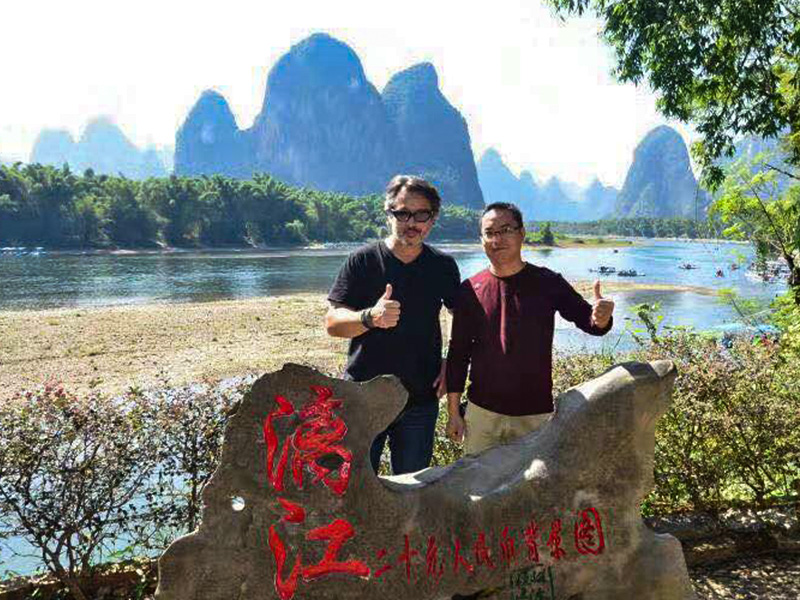 Travel with Mr. Clava in Guilin Oct.2,2018
CLAVA is a US Brand, doing all kinds of leather fashion bags, we 're old friends. We mianly make for Clava the quilted leather different fashion bags, it was good selling. This time Mr. Clava come to visit us for the new development of 2019 Summer season,he selected few of our new designs, and have a few modifications, we will make the new samples for his approval.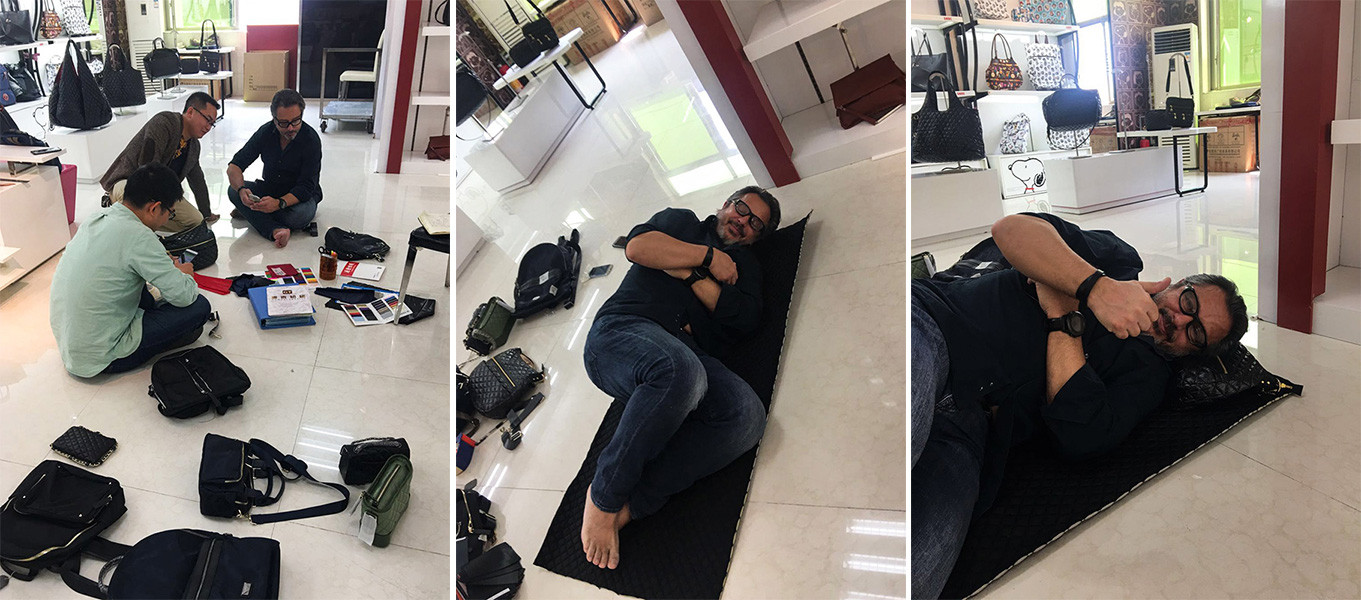 These are the photos took it during the meeting, Mr.Clava said tired need relax a while on the carpet, it's really very funny:)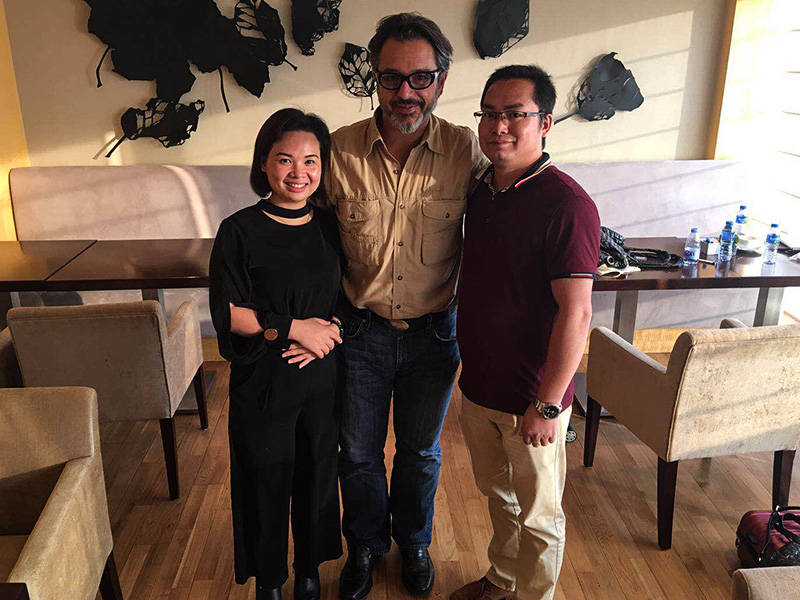 After meeting, Alina and Alvin invite Mr.Clava had a lunch together.

After two days it's our Chinese National holiday,and Clava no speical work during the holiday. So Alina and Alvin invite he go to Gulin have a short journey, He like the scenery in Guilin so much, it's a beautiful city, also like the food, have fun and relax, it's really had a nice travel:)